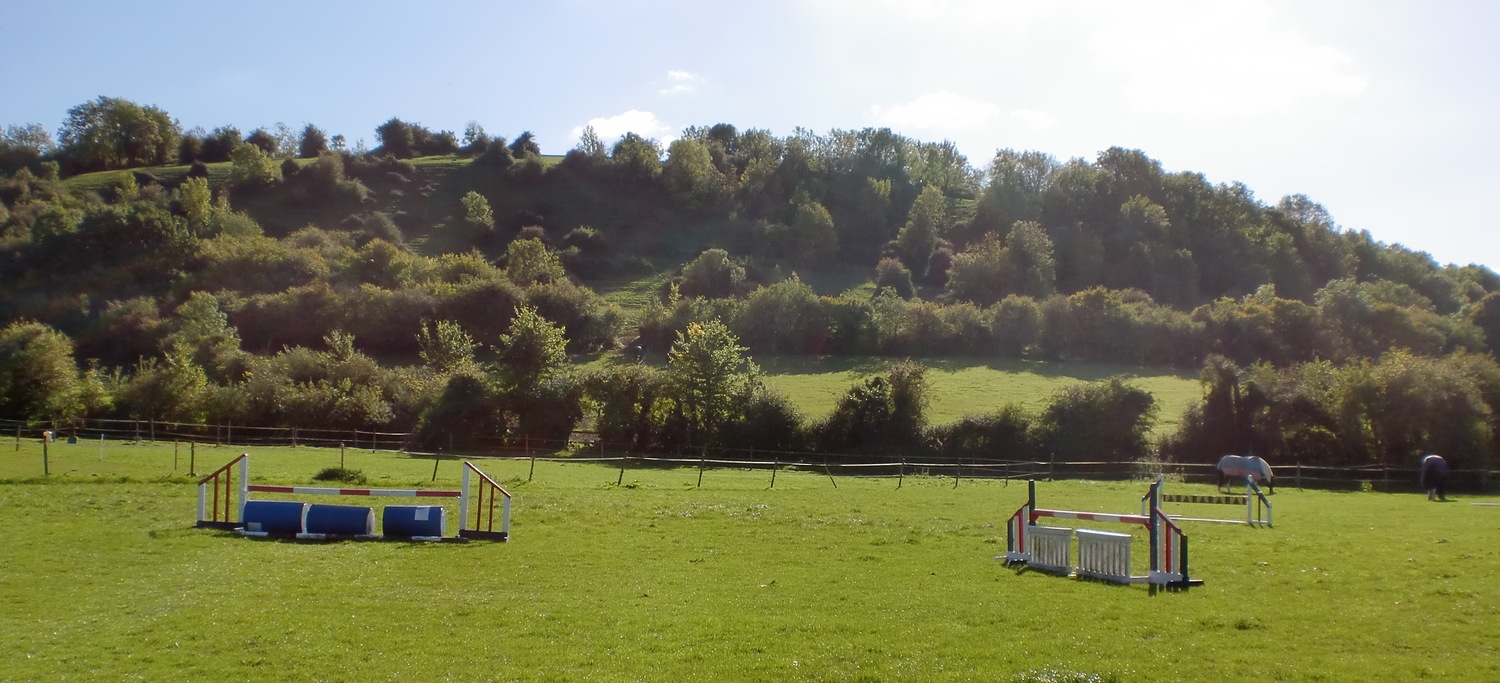 Burcott Riding Centre has a wide range of facilities to suit both the livery owner and the riding pupil.

Outdoor school
The outdoor school has a sand and rubber surface with a top layer of Carpita which is a fibre mix. This adds some more cushion and spring to the ride. At 30m by 60m it is a very generous size.

Canter track
We also have a 2 furlong circular canter track. An excellent all weather surface, we use it for exercise and canter work. It can be hired and is ideal for endurance horses as well as eventers and pre-training racehorses. As at September 2014 this is being upgraded and will also be Carpita. It should be finished by the end of October ready for winter.

American-style barn
This has been built to house 11 horses. It has superb Lodden partitions, excellent ventilation and all stables have rubber mats.
Horse walker
The 4 horse Claydon walker allows horses to be exercised for example in winter or during fittening or rehabilitation work. It is ideal for warming up or cooling down horses. We have just moved the walker to a new situation and the floor has been resurfaced.
Turnout
At Burcott we have 55 acres of mainly grassland. This is divided into larger and smaller areas so that horses can be turned out singly or in groups. Fields are regularly harrowed and rested and droppings picked up. The natural hedging is supplemented by semi-permanent electric fencing.

Show jumping and cross country
In the summer good use can be made of our cross country schooling fences and our mini cross country field. We also have a show jumping paddock, great preparation for your season's competing! In preparation for pony club day camp which starts on 26th July this year the Willis brothers a.k.a John and Nathan, have redone many of the jumps and made some nice new ones not shown in this photo.